The trip of a lifetime in Egypt?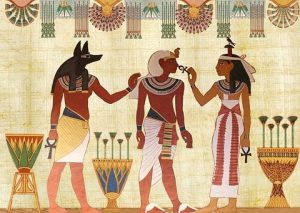 If you want to enjoy good weather while in Egypt, being close to the north and east coasts is almost always a safe solution. However, if you plan to go in the summer, remember, the afternoons can be extremely hot. It especially holds true for Alexandria or Cairo, both cities can be rather steamy. Make sure you pack a lot of sunscreen and water to stay appropriately hydrated while on the trip! 
What is worth seeing in Egypt – what makes a luxury trip to Egypt?
Visiting the pyramids in Egypt is a fascinating experience. The pyramids are one of the most important elements of ancient Egyptian culture, and the most famous monumental tombs of the pharaohs include the pyramid of Cheops, the pyramid of Chefren, and the pyramid of Mykerinos. These structures are a part of the Great Pyramid of Giza, which we can see with our own eyes during one of the optional trips to Egypt. For many travelers, this is what makes a luxury trip to Egypt.
The winter weather
In spring, summer, and autumn, the Egyptian sky over Hurghada is almost always completely cloudless. In winter, however, the clouds in the sky can be seen sometimes. Most of the time, however, these are not rain or hail clouds, but a pleasant white "duvet" that adds charm to holiday photos. It can be annoying when there are a lot of clouds and you just decided to go for a swim, because it can be windy in Egypt in winter, and when the sun hides behind the clouds it gets quite chilly, but luckily on a luxury trip to Egypt, heavy clouds rarely happen.
Thanks to the cool temperatures in November, December, January, and February, a luxury trip to Egypt is definitely recommended. One-day trips to Cairo and Luxor are especially popular during that time because a long journey and then walking around the ancient monuments are much less taxing when there are 20-something degrees rather than 40, which is what we get in the summer. So if you want to visit pyramids, ancient temples, or tombs, winter is the best time to do it in Egypt.