Why is it worth choosing an archaeological trip to Egypt?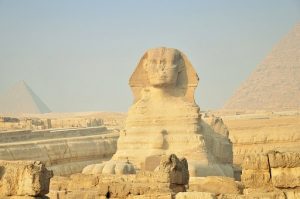 Many people are now looking for a more alternative way to spend their free time. Just lazing during the holidays doesn't work anymore. After all, a holiday or a trip abroad is a great way to simply explore, learn about foreign culture, as well as the history.
Therefore, archaeological trips are now popular. Egypt is a great place for this kind of tour. Why is it so well-known?
The Mysterious Culture of Ancient Egypt
To this day, Egypt's culture is a mystery. Surprising architecture, among which the pyramids stand out as the most mysterious and fascinating objects, offers a lot to travellers. That is why many people decide to go for the Egyptian archaeological trip. It's a form of active recreation full of emotions and sensations, which you'll remember for a long time.
Lots of attractions and elegant accommodations
Of course, you can get tired of discovering ancient culture. Therefore, an important aspect is the accommodation. Egypt has a lot to choose from. Moreover, they're at a very high level. After all, this place is well-developed when it comes to tourism, which is why individual facilities operate at a high standard. The result is beautiful hotels that perfectly fit into the exotic vibe of this place. Fabulous views, a swimming pool with palm trees, a huge amount of sun, and, in the background, ancient monuments that are waiting for tourists who are thirsty for new experience.
For those who like a thrill
Egypt is a great place for people who want from their holidays more than just a swimming pool or a sandy coastline. It's a place for people who have the gene of a traveller, explorer, and even want to feel like the iconic archaeologist Indiana Jones. Archaeological trips to Egypt, including the opportunity to get acquainted with ancient culture, do not only mean beautiful photos that many people will envy, but above all a lot of thrills and memories for years.